The Empty Chair
Going to play 36 with the Prez today. Heh.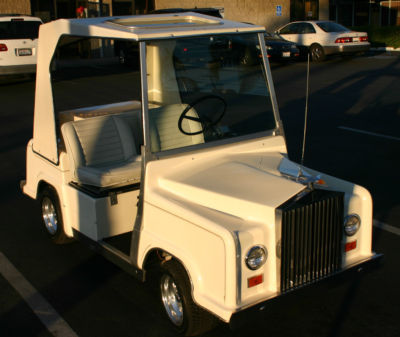 Just thought a Rolls Royce golf cart would fit a bit better with that meme!
Like it or not, that speech hit a nerve. I bet that the Dems do their own version of an empty chair somehow at their convention.
If you don't know, #eastwooding is a runaway hit on Twitter. People are planning to go as empty chairs for Halloween. If you go around Facebook ($FB) or America today, you will see empty chairs in profile pics and front yards.
Maybe this one is better. It's a Cadillac-like the Pres Limo

The information in this blog post represents my own opinions and does not contain a recommendation for any particular security or investment. I or my affiliates may hold positions or other interests in securities mentioned in the Blog, please see my Disclaimer page for my full disclaimer.
blog comments powered by

Disqus
Jeffrey Carter is an angel investor and independent trader. He specializes in turning concepts into profits. He co-founded Hyde Park Angels one of the most active angel groups in the United States in April of 2007. He previously served on the Chicago Mercantile Exchange Board of Directors. He has done market commentary for (More...)




Archives

Tags Cloud

1776 2010 Flash Crash Barbara Boxer Beef Bond Ratings Conservative Political Action Conference Decision making Excelerate Labs Federal Deposit Insurance Corporation Forex Founding Fathers Free Stuff Free Trade Great Recession Greece Hamas Healdsburg California Iowa Prediction Markets Irwin Jim Durham Job creation program John Cochrane John Kerry Jon Corzine M2 Money supply Market sentiment Mel Reynolds National World War Two Museum NBC Opportunity Optimo Hat Peter Roskam powerline contest Prices Pro-Life Publishing and Printing Santa setting goals Stanford University start up visa Steve T Unemployment White House Yen

BlogRoll