Beer Pong. Invented Here and US Manufactured
When I was in college, we played quarters. Kids are a lot more innovative these days. Now they play beer pong. When I visited a daughter at college, we went to an apartment and they broke the cups and ping pong balls out. But not like this.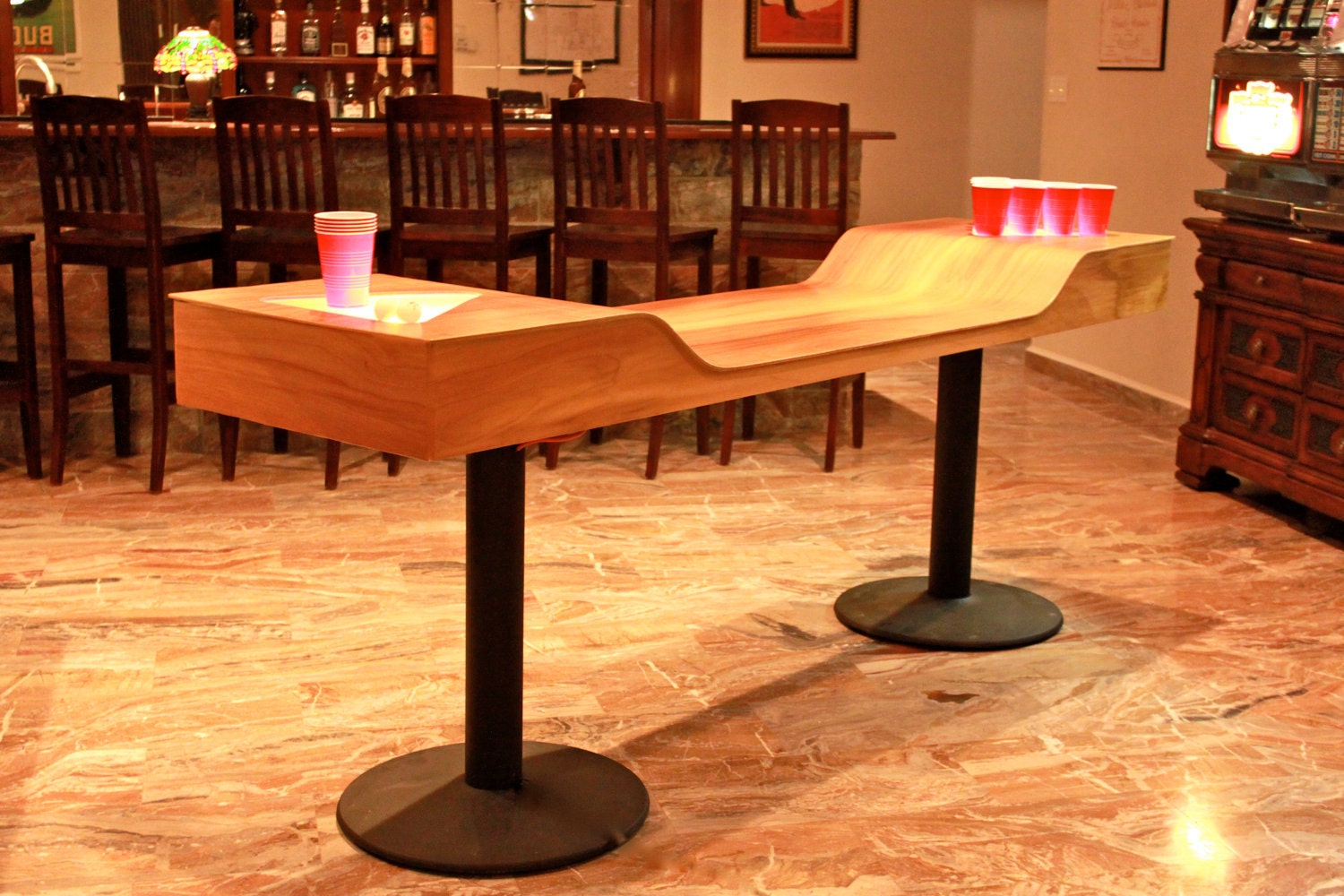 I have an antique shuffleboard that I love playing on. It's from the 1940′s. I noticed they have a bar full of them in Austin, TX.

Time marches on though. Shuffleboard is different than beer pong, although it takes similar skill. In my day job, I search through the midwest for cutting edge innovation that builds off midwestern DNA. One thing we do like few other places is the Supper Club. You will find them scattered in small towns all over the midwest. They are pedestrian places where regular people eat regular food, get a good drink and play games like shuffleboard and now, beer pong.

The founder of Zynga is from Chicago. He has midwestern sensibility. He bought a Chippewa Five Beer Pong table for the office. Now Facebook has one. It's sweeping through the valley. You can get one too!
Manufactured and invented in the good ole USA.

See, we can innovate.
The information in this blog post represents my own opinions and does not contain a recommendation for any particular security or investment. I or my affiliates may hold positions or other interests in securities mentioned in the Blog, please see my Disclaimer page for my full disclaimer.
blog comments powered by

Disqus
Jeffrey Carter is an angel investor and independent trader. He specializes in turning concepts into profits. He co-founded Hyde Park Angels one of the most active angel groups in the United States in April of 2007. He previously served on the Chicago Mercantile Exchange Board of Directors. He has done market commentary for (More...)




Archives

Tags Cloud

Al Jazeera Allan Bloom AngelList Automobile Bail outs Bernanke Press Conference Bluebird Butter Chicago Sun Times Cocktail Don Cummings Euro Debt Crisis Fiscal Cliff Forex Fort Hood Glenn Beck HE_F Jerry Brown Joe Coptic John Doerr Meyer Lemon Marmalade Michael Dell Military Milton Friedman Mitch Daniels MLK Day Nature of the Firm Nuclear Energy O'Hare International Airport Obama Presidential Library Operation Mincemeat Pathfinders Pitching Investors Reagan Risky Credit Robin Kelly Share Buy Back Stochastic Tax Hikes United States Department of Defense Uptick Rule Warren Buffett Weston A Price Wine Wine Country

BlogRoll