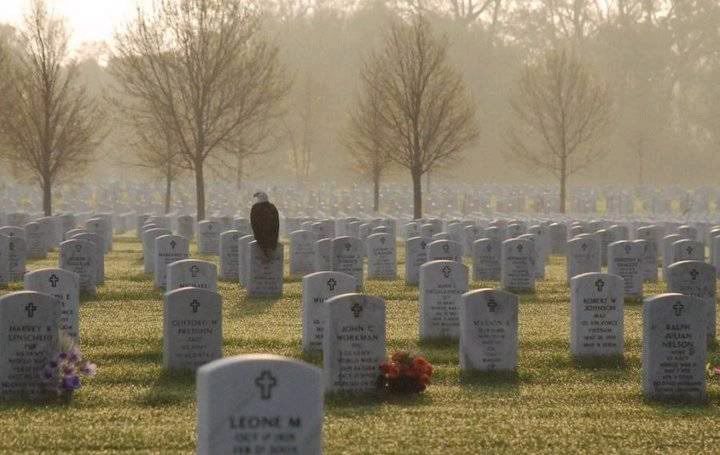 "
Cool photo, don't you think? Minneapolis Veteran's Cemetery. My wife's uncle who died in WW2 is buried there.
I don't think there is any question a downgrade of US debt is imminent no matter what happens. You don't run deficits at that percentage of GDP and not get downgraded. This is an interesting discussion about the possibilities.
Boehner has a pizza party. Being from Chicago, we know a little bit about pizza. Lou Malnati's is my favorite. Lots of people like Gino's East. But there are some small pizza places that are amazing. GQ called Great Lake the best pizza in the US. Piece is better than any east coast pizza place. (sorry Nate Silver), and I want to try Roots. Boehner is playing on Obama's turf when it comes to pizza! By the way, Michelle may be pretty ticked off unless there are some fruit toppings on that pizza!
Lots of truth in this. Republicans are split. Big whup.
GDP is out today. Over under on 2% growth?
Unemployment recovery. Abysmal and why.
The Republicans that are blocking the Boehner plan are dumber than a box of rocks. The numbers don't matter. It's all about the date. I agree 100% with Thomas Sowell. Let the Senate reject it. This isn't about today, it's about 2012.
The day the market died.

A shout out to global warming advocates: There is no God. If you truly value science, you will see the science just doesn't stack up. Can we build some nuclear electricity plants now please?
This is a succinct, and great cartoon
Lefty law professors hate the Constitution.
Some debt numbers.
If you are a young professional, in college, fresh out of college. Tell me what you think of this site. Put your thoughts in the comments.
This poll is meaningful for your weekend.
Who are the real extremists in this debate?
Weekend activity?