Breakfast Links
Today is the 67th Anniversary of the D-Day invasion in Normandy, France.

Socialists are ousted in Portugal.
Weather sends wool prices skyrocketing. It's not those nasty speculators.
Interesting article on random walk.
Tweet from a Groupon hater. I don't hate Groupon at all. They are redefining a lot of things at once. I agree with Lekofsky and Keywell, it's a journey. Who knows what Groupon's business model will be in the end. Even Amazon is evolving.
Taxes are for little people.
An interview with Andrew Mason.
An indicator of what is starting to percolate in Chicago is Built In Chicago.
Fred Wilson echoes what I have been saying on this blog for a long time. It's an al a carte society, not central planning. Hint: Obama is Mr. Central Planning.
Violence on the Syrian-Israel border. People are dead. Something to watch-and not casually with popcorn. I don't think the Syrians are stupid enough to move against the Israelis. But, the Arab world is a powder keg right now.
Germany commits harakiri. There are several energy guys that I know. Here is what I have learned from them. Nuclear power is the way to do big things. Natural gas is next. Then coal. The whole "dependence on foreign oil" thing is a straw man-since very little of our oil for cars comes from the Middle East. It comes from Canada, Mexico and South America. Green energy is simply extra-not a place to generate or use large scale power. The more energy an economy uses, the more productive it is. America is the most productive economy on earth, and thus uses the most energy. That's a good thing.
Is LeBron as good as Michael Jordan? Who cares? Jordan is not playing today and LeBron is the best player in the game. Who was better; Babe Ruth or Hank Aaron? They played in different eras-same with Jordan and James. How come at NBA games, everyone has to wear the same clothes? LeBron looks better than Pippen in a hat. Pippen needs to make a trip to Optimo. You should too. Heat up 2-1.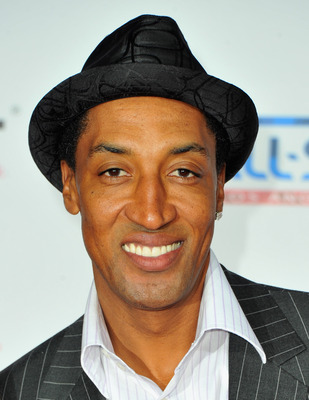 If you are following the spin by Democratic Representative Anthony Weiner, this will interest you. Weiner used Howard Lindzon's Tweet Deck to post his tweets. It's pretty clear he sent the pic. He ought to just resign now; and call a divorce attorney.
UPDATE: Follow this link throughout the day. New photos and direct messages.
The Republicans should have let Peter Diamond serve. It's just like Kennedy and Judge Bork. Bork should be on the Supreme Court, and this Nobel Prize winning economist should be on the Fed Board. I understand having reservations-and you should express them. But Kennedy politicized the court, and now the Republicans risk politicizing the Federal Reserve.
If it was 67 years ago, you would have woken up; turned on the radio and listened to this:

Because of them you can turn on anything you want.
"Like" us on Facebook
The information in this blog post represents my own opinions and does not contain a recommendation for any particular security or investment. I or my affiliates may hold positions or other interests in securities mentioned in the Blog, please see my Disclaimer page for my full disclaimer.
blog comments powered by

Disqus
Jeffrey Carter is an angel investor and independent trader. He specializes in turning concepts into profits. He co-founded Hyde Park Angels one of the most active angel groups in the United States in April of 2007. He previously served on the Chicago Mercantile Exchange Board of Directors. He has done market commentary for (More...)




Archives

Tags Cloud

$BEN Alexis de Tocqueville Always be closing Armour Average variable cost Bank of America Brad Feld CCX DNA Downton Abbey Election Farmhouse Federal Reserve System Flash Crash Funding Circle GLD Hillary Clinton for President Humanities iPhone4 John Cornyn Koch Brothers LGBT Markets Market Structure Mark Zuckerberg Meeting New Jersey Old School Oxxford Suits Patrick Fitzgerald Pensions POT regulation Romney San Francisco setting goals Socialists St. Patrick's Day Steve Wynn The New World transaction tax United States Senate wealth Wikipedia William Carleton

BlogRoll